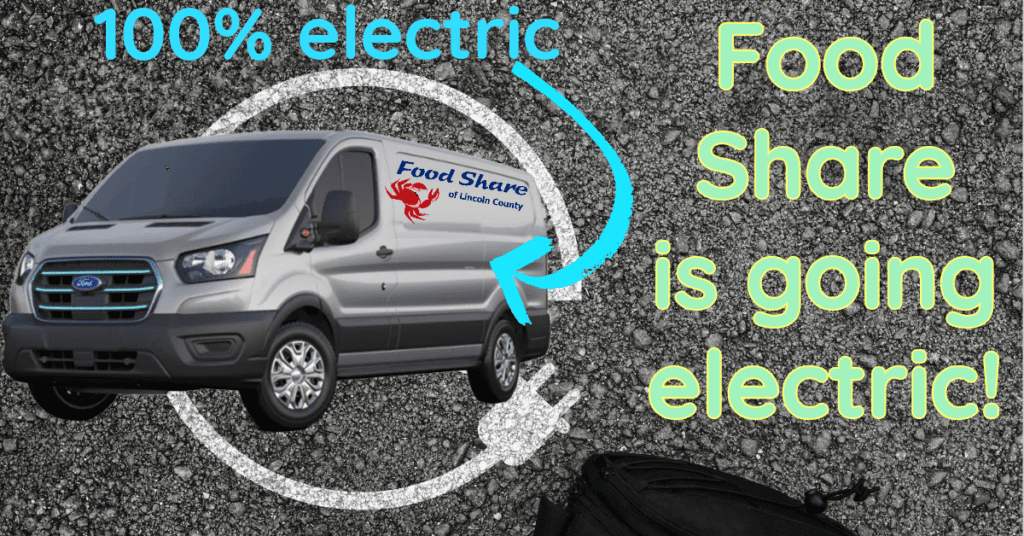 We're very pleased to announce that Food Share of Lincoln County has acquired a 2022 Ford e-Transit cargo van. This van is Ford's newest line of ALL ELECTRIC vehicles for commercial use and with a cargo capacity of 3,800 pounds it more than meets our needs for in town pickups and deliveries.
Food Share of Lincoln County would like to thank everyone who donated, individuals and businesses alike. Without your support we would not have been able to do what we do and will continue to do for this wonderful coastal community and county we all call home. THANK YOU! ❤️
The full Facebook announcement can be seen here.