Be Jeweled is Food Share of Lincoln County's biggest fundraiser and a fun event for everyone.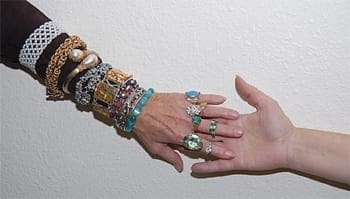 Donated jewelry is collected by a dedicated group of volunteers throughout the year, which is then valued, categorized, cleaned and priced. This one day sale draws over 500 people, locals and visitors alike, who shop, shop, shop.
Be Jeweled continues throughout the year with items on sale at the Antique Mall in Newport where surplus fashion jewelry is on display and sold. We have sold, to date, approximately $13,000 in surplus fine and vintage jewelry on eBay to over 500 customers from all over the USA and the world.

Be Jeweled is on eBay! You can continue your support of Food Share of Lincoln County by purchasing an item of fine gold and silver jewelry. Rings, bracelets, pendants, earrings and more are available at reasonable prices. All proceeds go to our pantries and partner agencies to help provide nutritious food for families, individuals, seniors and veterans. Happy shopping!
---
Donate Your Jewelry for a Good Cause
Food Share of Lincoln County has kicked off its annual campaign to acquire donated jewelry from the community. An unworn bracelet, necklace or earrings can be repurposed and resold to one of our shoppers. Our proceeds from the sale in 2022 were able help us distribute over $50,000 in food for our network of pantries and partner agencies.
We accept all types of jewelry: gold, silver, costume, vintage, beads, watches, ethnic and artisan. Our sale is a delightful event that helps get our message out to the community and makes our shoppers happy.
We have drop sites all over the county where the jewelry can be delivered:
Food Share of Lincoln County
Lincoln City Cultural Center
Newport 60+ Center
Newport Chamber of Commerce
Oregon Coast Bank-All Branches
Columbia Bank-All Branches
Newport Diamonds by the Sea
Newport Office of Martek Real Estate
---
Mark your calendars for 2023:
Date: Saturday, May 13th, 2023
Time: 10 AM to 4 PM
Closed from 1-2 PM
1/2 price sale 2-4 PM
Central Coast Assembly of God
236 NE 6th St, Newport, OR 97365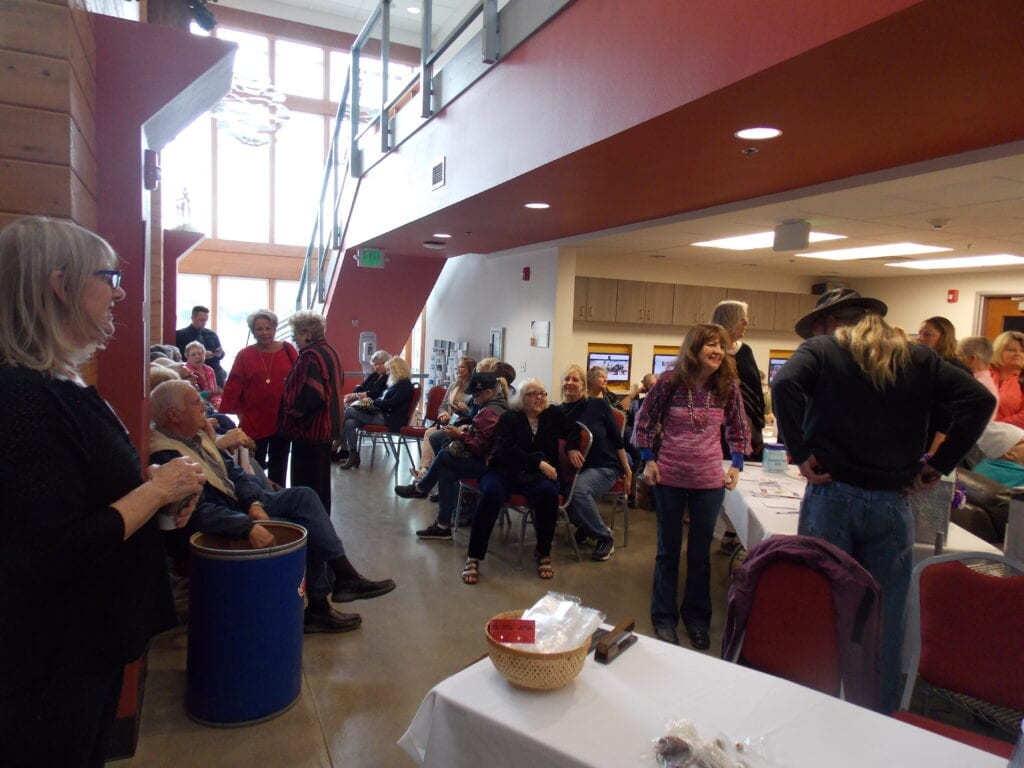 We can always use more help, so please call us at 541-265-8578 or email
at info@FoodShareLC.org if you are interested in volunteering.